Inside: 23 Magical Poems About Disney. 
Disney is such a central part of growing up, as it reminds us that we don't really need to grow up at all! All the movies, the songs, the shows, and of course, the park. All things Disney seem to have this beautiful, magical, enchanting energy surrounding it and the themes they touch on are extremely relevant, even 100 years later.
I have always been so inspired by not only Disney artwork, but Walt Disney himself! I mean, the man is a genius, he created Mickey Mouse and gave us all a way to escape the sometimes harsh realities of the world.
Thanks to Walt, we are able to slip away into a different world that is full of color, love, music, friendship, and family.
That being said, so many of Disney's songs touch on these topics, and songs are poems before they're put to music right? So let's take a magic carpet ride through some of Disney's most enchanting and inspirational topics!
Disney Love Poems
Love is such a powerful emotion. Sometimes it feels all-consuming, making it difficult to articulate exactly what you are feeling. Disney has cultivated some of the most wonderful love stories, so they know a thing or two about the subject. Here are some adorable Disney love poems to share with your beau and let them understand how strongly you feel about them!
1. I'll Never Stop Loving You: This cute poem goes through all the Disney characters and lets your partner know that you will never stop loving them!
2. "Love Is An Open Door" from Frozen
Our mental synchronization, can have but one explanation
You and I were just meant to be!
Say goodbye,
Say goodbye,
To the pain of the past
We don't have to feel it anymore!
Love is an open door!
Love is an open door!
Life can be so much more with you!
3. "I See the Light" from Tangled
And at last I see the light
And it's like the fog has lifted.
And at last I see the light
And it's like the sky is new.
And it's warm and real and bright,
And the world has somehow shifted.
All at once everything looks different,
Now that I see you.
All those day chasing down a daydream,
All those years living in a blue,
All that time never truly seeing
Things, the way they were.
Now she's shining in the starlight
Now she's here suddenly I know
If she's here it's crystal clear,
I'm where I'm meant to go.
4. "So This is Love" from Cinderella
So this is love?
So this is love?
So this is what makes life divine?
I'm all aglow,
And now I know
The key to heaven is mine.
My heart has wings
And I can fly.
I'll touch every star in the sky.
So this is the miracle
That I've been dreaming of?
So this is love…"
5. "Can You Feel The Love Tonight" from The Lion King
Can you feel the love tonight?
The peace the evening brings,
The world for once in perfect harmony
With all its living things.
Can you feel the love tonight?
You needn't look too far
Stealing through the night's uncertainties
Love it where they are
And if he falls in love tonight,
It can be assumed
His carefree days with us are history.
In short, our pal is doomed.
6. Love Is Worth It: A short poem about how the best way to find love is to face your fears!
7. "A Whole New World" from Aladdin
A whole new world.
A new fantastic point of view.
No one to tell us no,
Or where to go,
Or say we're only dreaming.
A whole new world.
A dazzling place I never knew,
But when I'm way up here,
It's crystal clear,
That now I'm in a whole new world with you.
8. "Love Will Find A Way" from The Lion King 2: Simba's Pride
In a perfect world,
One we've never known,
We would never need to face the world alone.
They can have the world
We'll create our own.
I may not be brave or strong or smart
But somewhere in my secret heart I know
Love will find a way.
Anywhere I go,
I'm home
If you are there beside me.
Like dark turning into day,
Somehow we'll come through
Now that I've found you
Love will find a way.
Inspiring Walt Disney Poems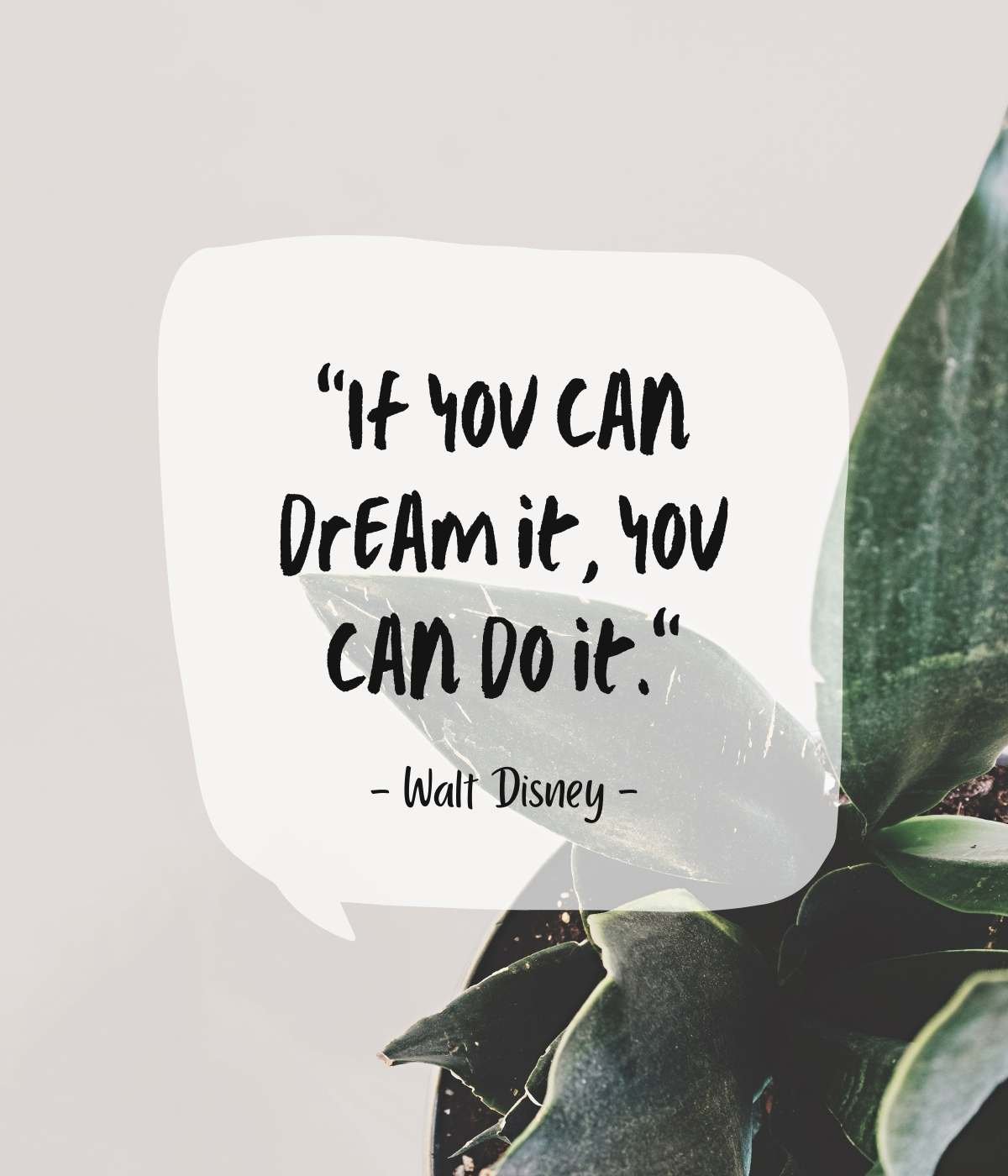 Walt Disney is the man behind the mouse. He was a dreamer, a creative, and most importantly, a doer. He is one of the most inspirational figures in history and his legacy continues on in his movies and the magical feeling they leave people with! Without him, our favorite inspirational Disney songs would have never seen the light of day had he never given them a platform.
9. A Note To Walt: An extremely touching tribute to Walt and his impact on our world.
10. "Go the Distance" from Hercules
I'll be there someday, I can do the distance.
I will find my way if I can be strong.
I know every mile would be worth my while,
When I go the distance, I'll be right where I belong.
Down an unknown road to embrace my fate.
Though that road may wander, it will lead me to you.
And a thousand years would be worth the wait,
It might take a lifetime but somehow I'll see it through.
11. Long Live Walt: This poem uses the rhyming style of a nursery rhyme to remind us that while Walt may not be around Disney physically, his enchanting spirit lives on in all of us and in the magic of the parks.
12. "How Far I'll Go" from Moana
Every turn I take,
Every trail I track,
Every path I make,
Every road leads me back
To the place I know where I cannot go
Where I long to be.
See the line where the sky meets the sea?
It calls me.
And no one knows,
How far it goes.
If the wind my sail on the sea stays behind me,
One day I'll know,
If I go, there's just no telling how far I'll go.
Let it go, let it go,
Can't hold it back anymore.
Let it go, let it go,
Turn away and slam the door.
I don't care what they're going to say.
Let the storm rage on,
The cold never bothered me anyway.
14. Sometimes The Best Thing For You Is…: Not technically a poem, but this quote from our man Walt is so inspiring that I find it to be extremely poetic!
Lovely Disney Poems About Friendship
Some may say love makes the world go 'round, but I think it's friendship that makes the world go 'round! The love you have for your friends is very different from the love you may feel for a romantic partner. Also, our friends can sometimes become our chosen family, making us even closer to those people than ever. Friends always have your back and will always be there for you! Some of the best duos in Disney history are friends, just think about it: Mickey and Pluto, Buzz and Woody, and of course, Walt and Mickey!
15. "You've Got A Friend In Me" from Toy Story
"You've got a friend in me.
You've got a friend in me.
When the road looks rough ahead
And you're miles and miles
From your nice warm bed.
You just remember what your old pal said:
'Boy, you've got a friend in me.
Yeah, you've got a friend in me.'"
16. "Friend Like Me" from Aladdin
I got a powerful urge to help you out,
So what-cha wish? I really wanna know.
You got a list that's three miles long, no doubt.
Well, all you gotta do is rub like so – and oh,
Mister Aladdin, sir, have a wish or two or three.
I'm on the job, you big nabob.
You ain't never had a friend, never had a friend
You ain't never had a friend like me.
17. "If I Didn't Have You" from Monsters Inc.
Can I tell you something?
For year I have envied
You're green with it
Your grace and you charm
Everyone loves you, you know.
Yes I know, I know, I know
But I must admit it
Big guy you always come through
I wouldn't have nothing if I didn't have you.
You and me together, that's how it always should be.
One without the other, don't mean nothing to me, nothing to me.
18. "Best of Friends" from The Fox and the Hound
When you're the best of friends
Having so much fun together,
You're not even aware that you're such a funny pair.
You're the best of friends.
Life's a happy game.
You could clown around forever,
Neither one of you sees your natural boundaries,
Life's one happy game.
19. "Amigas Cheetahs" from The Cheetah Girls
No matter where we come from,
we can be ourselves and still be…one.
Amigas cheetahs,
Friends for life.
The rhythm and each other,
That's what keeps us tight.
Amigas cheers,
Livin' the dream.
Nothing's ever gonna come between us,
Amigas.
20. "When She Loved Me" from Toy Story 2
And when she was sad,
I was there to dry her tears.
And when she was happy, so was I.
When she loved me.
Through the summer and the fall,
We had each other, that was all.
Just she and I together,
Like it was meant to be.
And when she was lonely,
I was there to comfort her,
And I knew that she loved me.
Touching Disney Family Poems
Your family are your built in friends and mentors. They love you unconditionally, watch you grow up and grow up with you, are there through all your highs, lows, milestones, and failures, and are constantly there to pick you up and brush you off when you need it. It's a bond that is unbreakable and a relationship you know that you can always rely on. Many Disney films are about the theme of family, and just how important it is, even Walt was a huge advocate for family.
21. "The Family Madrigal" from Encanto
This is our home,
We've got every generation.
So full of music,
A rhythm of its own design.
This is my family,
A perfect constellation,
So many stars and everybody gets to shine.
But let's be clear, Abuela runs this show,
She led us here so many years ago.
And every year, our family blessings grow
There's just a lot you've simply got to know, so
Welcome to the Family Madrigal
The home of the Family Madrial
Where all the people are fantastical and magical
I'm part of the Family Madrigal.
When I opened my mouth, what came out was a song,
And you knew every word and we all sang along.
To a melody played on the strings of our souls,
And a rhythm that rattled us down to the bone.
Our love for eachother will live on forever,
In every beat of my proud corazón.
23. "You'll Be In My Heart" from Tarzan
Come, stop your crying.
It will be alright.
Just take my hand,
Hold it tight.
I will protect you
From all around you.
I will be here.
Don't you cry.
For one so small,
You seem so strong.
My arms will hold you.
Keep you safe and warm.
This bond between us
Can't be broken.
I will be here,
don't you cry.
More Poems You'll Love
53+ Amazing Sister Poems – A sisterly love is unlike any other love you experience in any other relationship in your life. The bond you share with your sister is undoubtedly deep, and even if you aren't the closest to one another, the connection is undeniable. We have compiled a list of our favorite poems about the relationship between sisters that will help convey that connection only you have with each other, and only you can understand!
17 Delightful Peony Poems – Peonies have been used as a muse in artwork for many, many years and in many different cultures. Each culture has its own idea as to what the peony symbolizes, but it is universally agreed upon that it's beauty is show stopping, and worthy of art and poetry. With all the poems written about the delicate flower, here are 17 that I think really capture the essence of it!
Passionate Love Poems – Ah, love. The power of it is enough to make you do something stupid, but it is so, so worth it. Sometimes, explaining your love for someone, whether it be a partner, a friend, or a family member, can be extremely difficult. Of course it is, love is a big, all-consuming feeling! So, to help you explain to your loved ones just how you feel about them and how much you love them, we have found a ton of love poems that are passionate and will hopefully help you get your feelings across.