Inside: 17 anime poems from all-time favorite anime
There is a good reason why anime and poetry go together so well. Anime is often an emotional experience, with the best shows stirring up all kinds of feelings in the viewer, from happiness and excitement to sadness and nostalgia.
In this article, we share poems inspired by anime and written by otakus from around the world. We also included poems penned by some of the best Japanese animators of all time. This list features favorite anime films and series like Dragon Ball Z, Naruto, Pokemon, Cowboy Bepop, Princess Mononoke, Doraemon, Weathering with You, and Your Name, among others.
If you're looking for something new to watch and you like anime and poetry, this is the list for you!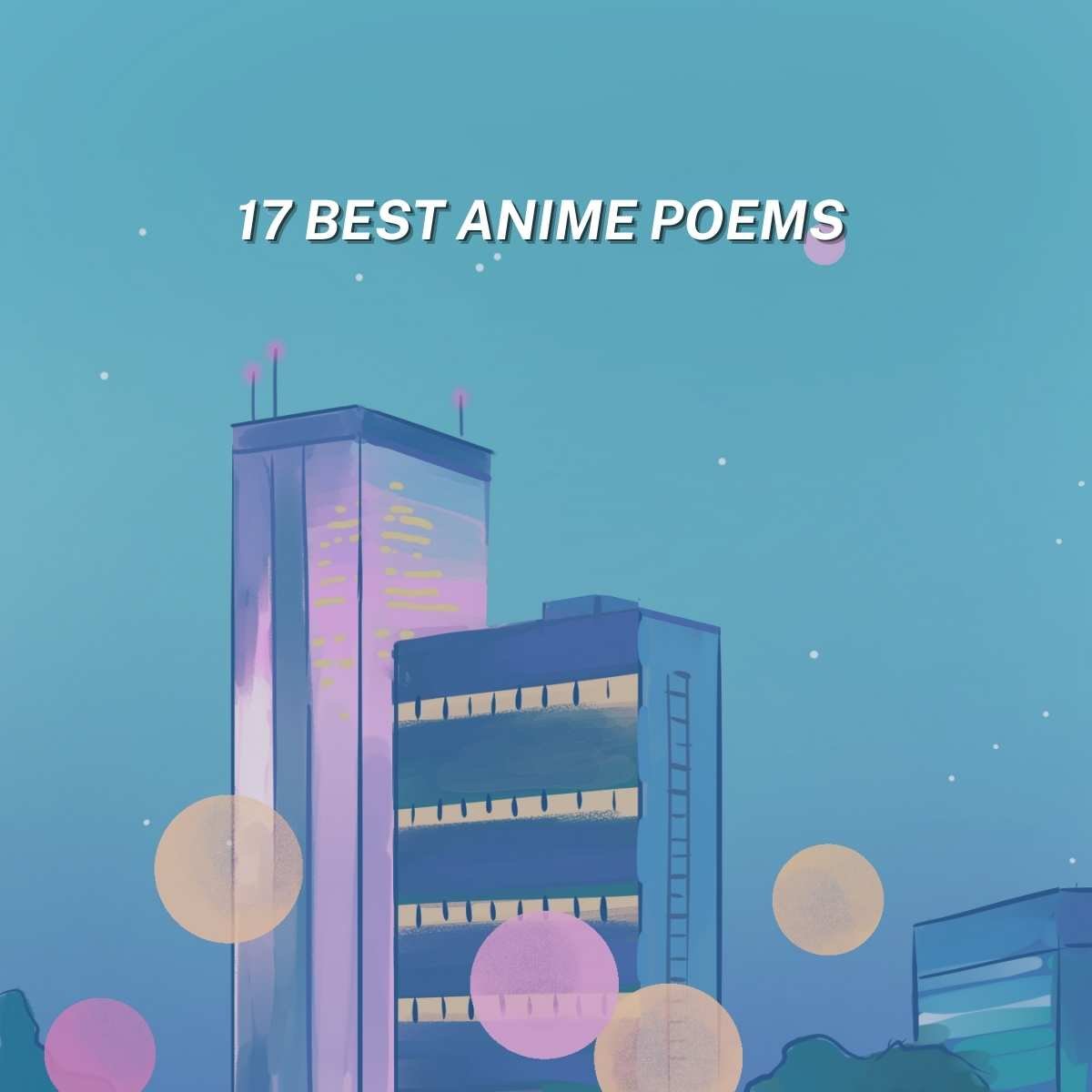 Poems Inspired by Famous Anime Characters
These poems are inspired by a specific anime character. We have included the title and author of each poem, as well as a quote from the poem. Enjoy!
1. A sonnet… for Naruto
"Behind white eyes my vision fails,
Seven birds, an eighth I could not catch,
With a blind spot to halt and a curse to match,
When I look upon darkness, my vision is veiled."
—Akaitokage
2. Pikachu
"I was weak, I fell down with a thud.
I was used. I was trapped.
But I made a friend who wanted to adapt.
I fought with him, with all my heart and soul.
But never achieved my goal.
My trainer died, died a miraculous death.
But he was revived, with the tears of the shibboleth."
—Tanmay Kulkarni
3. Totoro's Forest
"As the great beast snores his belly can be seen rising
right from the entrance of his hideout
if you're close enough.
Above, the trees breathe with him.
The forest's heart and hands,
though he sleeps he's on guard for any child who finds it
in the long grass."
—Bakemono
4. "If your heart aches
Is it of longing or fulfillment
The downside of early youth
Reveals a little scar
The bits of sunshine
Glittering like magic dust
Like milk in coffee
Swirling a pretty picture."
—A Poem to Tachibana (After the Rain)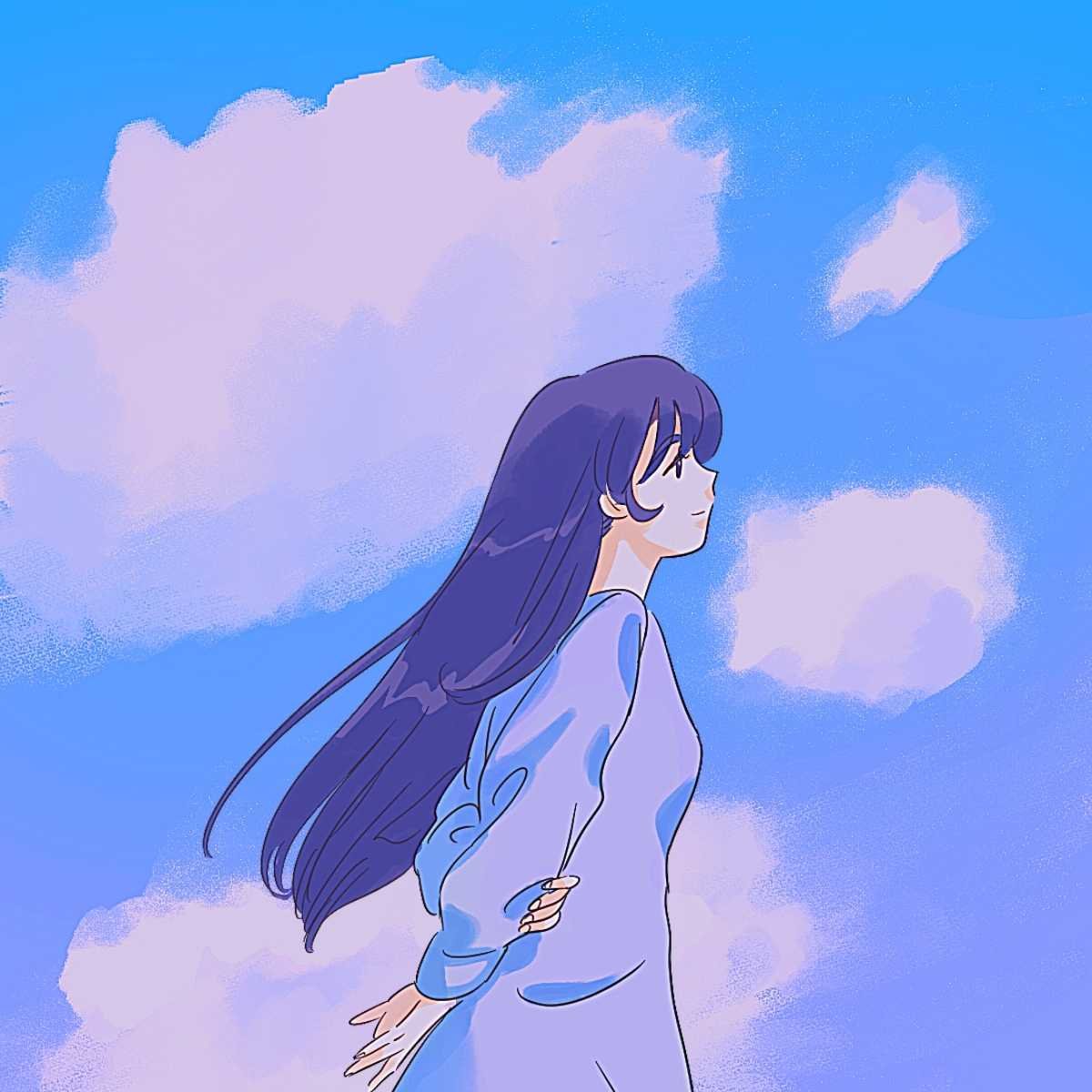 Poems Written by Anime's Much Loved Animators
In this section, we feature poems that were written by anime animators themselves. Anime is filled with poetry, and the animators who work so hard to create amazing shows have a lot of inspiration to draw from.
5. The Legend of Ashitaka
"Ashitaka the gallant, Ashitaka the brave
Who never once thought to turn from his fate.
Ashitaka who loved the people.
Ashitaka who loved the forest.
Ashitaka who saw with his eyes clear and bright."
—Hayao Miyazaki (translated from the Japanese)
6. Princess Mononoke
"In the weaving of this epic tapestry
Which current will prevail?
The battle between the forest and human,
Or the love between warrior and princess?"
—Hayao Miyazaki (translated from the Japanese)
7. Rei's Poem
"My form, my shape fades from view
Awareness dawns of someone who is not m
Who is here? There? Beyond me, here
Shinji
This person I know, Major Katsuragi
Dr. Akagi
People, my classmates
The pilot of Unit Two
Commander Ikari
Who are you? Who are you? Who are you?"
—Hideaki Anno (as seen in Neon Genesis Evangelion)
Poems Reflecting On Good Anime
In this section, we have included some of the best poems that reflect on good anime. These are the kinds of anime that move and inspire us, the ones that we just can't help talking about.
8. Waltz for Venus: An Elegy
"Spores drift from green islands, gray eyes with ash —
he gets a cigar burn blessing right in the third eye
where for some, before, was a cross if not this
Wednesday then the next or the next or the last."
—Trevor Dane Ketner (inspired by Cowboy Bepop)
9. Weathering with You
"The storm can crash, the thunder clap, attempting to arrest my view,
But, whether sky be black or blue,
The sun will part the clouds on cue.
The rain will never fall as hard as I have fallen now for you."
—S.G. Liput (inspired by Weathering with You)
10. The Anthem of the Heart
"Invisible, words plant their seeds,
Perhaps to not mature for years.
The flowers can be choked by weeds,
From tactless slurs to whispered fears
That did not settle on deaf ears."
—S.G. Liput (inspired by The Anthem of the Heart)
11. 5 centimeters per second
"The petal falls with speed of life,
You count the moments till it lands,
Without the wind it's all in vain,
You know exactly where it ends."
—Alexander Zalan
Fun Anime Poems
In this section, we have included some of the funniest poems that talk about anime. These are sometimes out of context or just plain ridiculous and we love them for that.
12. Son Goku
"Do I have a favorite saying? Of course!
"When you fall off of your horse, you get right back up, and you eat that horse!"
Always helps me when I feel emotionally drained out!
I told that to my best buddy, but looks like he didn't understand it because all he said was, "What the hell are you on about?!""
—Warrior-Rose
13. Ode to Hetalia
"Around the clock, around the world,
Across the globe, the flag unflured,
When countries soon start fights and wars,
There's only one who adores.
For love of pasta changes minds,
Which helps the peace today refined,
Of all the hearts and soul rejoice,
Away goes one: the loudest voice."
—Hidekaz Himaruya
14. Doraemon
"And when they're tired of my roundness,
Or my nagging,
Or that I have no ears
To listen to their whining,
Men sure have it easy
Thinking they could walk out
While I clean after their problems
Eyes looking
For Shizuka."
—Wilson Khor WH
Ancient Poems that Inspired Anime and Animators
We have discovered some ancient poems that inspired anime and animators. We would like to share these with you, as we hope that you can appreciate how amazing these works of art are!
15. "Before I slept I thought of him,
and into dream he strayed.
Had I known it was a dream,
in dream I would have stayed."
—Ono no Komachi (translation as quoted from Makoto Shinkai's interview with THR)
16. "Joyful laughter
breaks the silence
of an autumn eve."
—Bashō (inspiration for Isao Takahata's My Neighbours the Yamadas)
17. "The rains of the long journey
have torn my hat,
And my coat has crumbled in the daily storms."
—Bashō (inspiration for Winter days / Fuyu no hi)
More Poems You'll Love
53+ Amazing Sister Poems. Since they have been in our lives forever, we sometimes forget to tell our sisters how important they are to us. If you are looking for "poems for my sister," this list of happy and funny sister poems will help portray that love and bond that only you two can understand.
51 I Miss You Poems. Whether you're dealing with a breakup, a friend that has moved away, the loss of a loved one, or just simply being miles away from someone you want to see dearly, poetry that says "I Miss You" can help you find solace in your own feelings.
Animal poems. This collection of poems will make you appreciate animals even more. Whether it's your pets at home, your favorite animal at the zoo, or a wild animal you've just read about. It's truly wonderful how many different kinds of animals are out there living on land, water, and air. Some are loyal companions like dogs, some are fierce predators like lions, and some are strong and majestic like horses.