Inside : 17 poems about child growing up, including poems about daughters growing up and poems for sons growing up. 
Watching your children grow up is an experience like no other. There are many emotions associated with seeing a child mature, including excitement, pride, fear, sadness, humility, and, most of all, love. Each and every stage of your little one's life is incredibly unique with its own set of challenges and miracles. Although you were once a child yourself, seeing your own offspring go through the stages of life that you did is something that no one is ever fully prepared for.
The following list of poems about children growing up explores these complex experiences that define our lives forever. Whether you want to express to your child what it means to you to watch them grow, or you simply just want to relate to other parents who have experienced the same feelings, these poems about a child growing up will touch your heart in a way that no other topic can.

 Poems About Child Growing Up
"Growing up" is a phrase that encapsulates an entire life. Your child will turn three, and then ten, and then fifteen, and so on, and all the while you'll be in awe that they are maturing and changing without a pause. While this can be hard to accept at times, it can also be quite powerful and profound. To watch someone who was once so small become their own individual person in front of your eyes is nothing short of a miracle. These poems about children growing up portray this idea at all stages of your kids' lives.
7. "My sweet child,
Today is your day,
The first of many steps
As you journey on your way.
Your future is filled
With amazing possibilities.
So chase your dreams,
Embrace the opportunities.
And those times when life
Throws you curve balls,
Always remember
I'll be there when you call."—S. Marie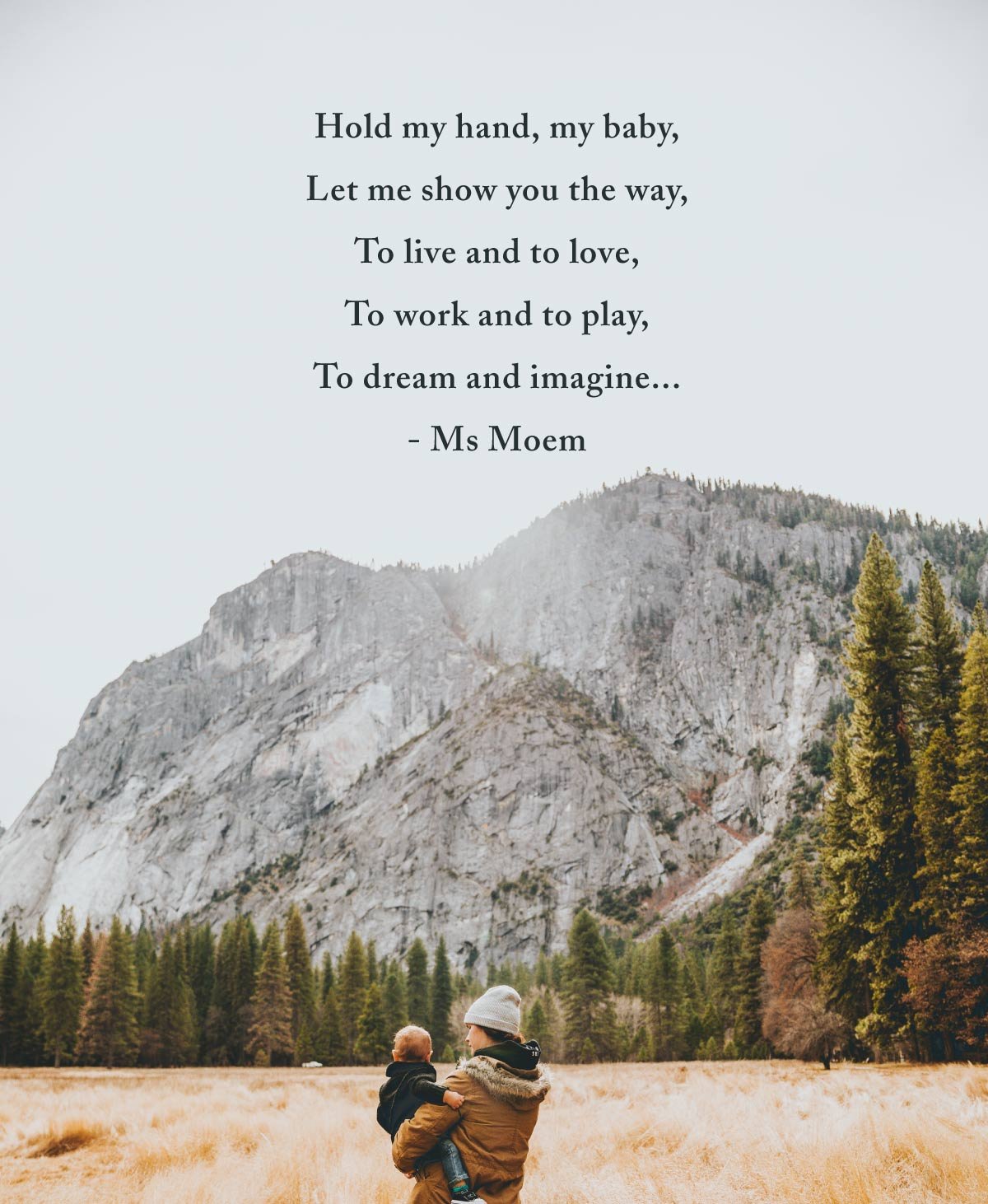 8. "Your baby grows a tooth, then two,
and four, and five, then she wants some meat
directly from the bone.  It's all
over: she'll learn some words, she'll fall
in love with cretins, dolts, a sweet
talker on his way to jail.  And you,
your wife, get old, flyblown, and rue
nothing.  You did, you loved, your feet
are sore.  It's dusk.  Your daughter's tall."—Thomas Lux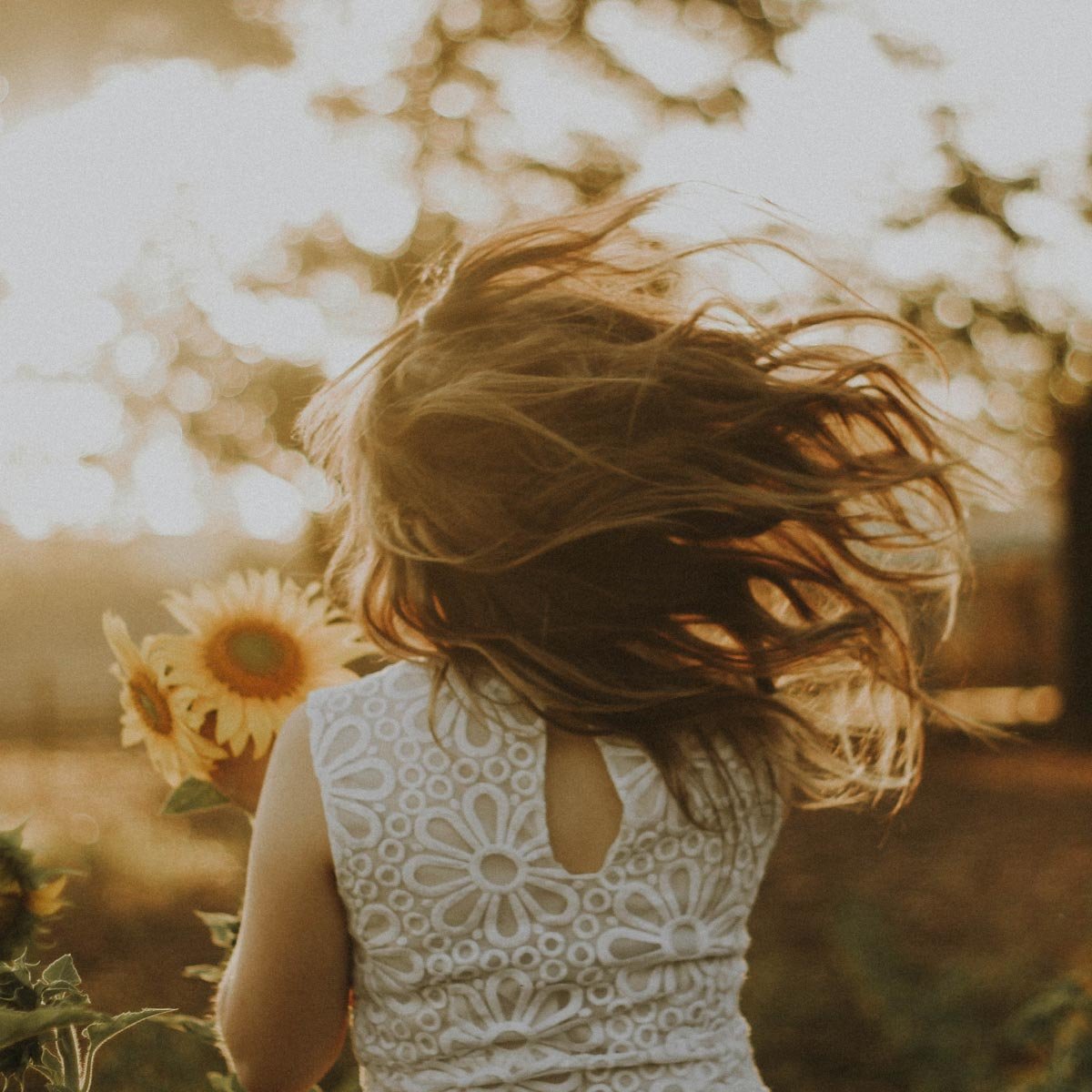 Poems About Daughters Growing Up
Many parents who are blessed with both daughters and sons find that witnessing their daughters mature and their sons mature are two completely unique experiences. Whether you are a mother or a father, these poems about daughters growing up poignantly portray the intricate relationship between daughters and parents as they both age.
13. "I see her in me
In her soft stares
And polite smiles
In her hidden tears
And worn out face
I see her in me
That hurting pain
That hides within
That sucking feeling
Of burying it in."—Ivory Jay

Poems About Sons Growing Up
The bond between a father and son is said to be one of the strongest, most intimate relationships to exist. Of course, the same can be said for the bond between a mother and a son. The most perplexing issue that parents face is that their young children can't truly understand what it feels like to love one's own child. Poetry can be used as a medium for expressing these complicated emotions, and gifting a poem for a son growing up can be a great way to show him just how much he means to you.
More Poetry You'll Love
Both parenting and maturing to adulthood are experiences that are universal yet completely individualized. That is, everyone grows up, but everyone's life has its own nuances and perspectives.  Many aspects of life are like this, and it is through art and poetry that we are able to relate to one another and learn about each other.
27 Impactful Wolf Poems. Having offspring and raising them to adulthood is certainly not a phenomenon that is unique to humans. Wolves are known for being of the select group of animals that raises their offspring and does not abandon them. These impactful pieces about wolves will reiterate that parenting is a profound experience for everyone who does it.
30 Passionate Poems About Love. Love is at the core of each and every parent-child relationship, from the very start to the very end. These touching words about love will fill your heart with tenderness for your child.
30 Warming Winter Poems. Many mothers and fathers can agree that some of the best memories made with their kids are made during the winter. Whether it's watching kids play in the snow for the first time, cozying up together to stay warm, or enjoying the holidays together, this poetry about winter will remind you of all of these precious memories.