Inside: That kinda gushy you need today with these sweetly adorable poems fro your crush to text, email or say with love.
Almost everyone knows that feeling of excitement when you start liking someone. The butterflies in your stomach, the constant thoughts of them, and not being able to think of anything else but them.
It's a feeling that is even stronger for teenagers, who are still trying to figure out what it means to be in love.
Maybe you've even thought of writing a poem for your crush. Poems can be an especially good way to express your feelings, and sometimes receiving the gift of a poem from someone who cares about you can be very touching.
But what if you don't know where to start with your love poem? To be honest, it can be hard to write about something that seems so important.
Even more difficult is trying to write an original poem that your crush hasn't heard before. Luckily, we've compiled some adorable love poems that you can use to express yourself.
The only thing you need to do is gather the courage to give them to the person!
Classic Love Poems For Your Crush
These poems from famous authors and poets are perfect for sharing with someone you really admire. You'll be inspired by seeing some of the most romantic language used in poems from hundreds of years ago.
1. For Love
some other place, some
other time not this one.
A voice in my place, an
echo of that only in yours.
Let me stumble into
not the confession but
the obsession I begin with
now. For you
—Robert Creeley
2. [i carry your heart with me(i carry it in]
i carry your heart with me(i carry it in
my heart)i am never without it(anywhere
i go you go,my dear;and whatever is done
by only me is your doing,my darling)
—E.E. Cummings
3. She Walks in Beauty
She walks in beauty, like the night
Of cloudless climes and starry skies;
And all that's best of dark and bright
Meet in her aspect and her eyes:
Thus mellowed to that tender light
Which heaven to gaudy day denies.
—George Gordon Byron
4. Untitled
You may not come, O girl of a dream,
We may but pass as the world goes by
And take from a look of eyes into eyes,
A film of hope and a memoried day.
—Carl Sandburg
5. A Dream Girl
She had the most beautiful thing that I had ever seen
And it took only her laugh to realize
that beauty was the least of her.
—Atticus
Cute Poems For Your Crush
​​These fun and funny poems resonate with anyone who  has ever had a crush.
6. The Shirt
The shirt touches his neck
and smooths over his back.
It slides down his sides.
It even goes down below his belt—
down into his pants.
Lucky shirt.
—Jane Kenyon
7. Why I Have A Crush On You, UPS Man
I'll make you my mama's bourbon pecan pie
we'll give all the packages to kind-looking strangers
live in a cozy wood cabin
with a brown dog or two
and a black and brown tabby
I'm serious, UPS Man. Let's do it.
Where do I sign?
—Alice N. Persons
8. Movement Song
we were always saying goodbye
in the blood in the bone over coffee
before dashing for elevators going
in opposite directions
without goodbyes.
—Audre Lorde
9. Untitled
I would love to say
that you make me
weak in the knees,
But to be quite upfront,
and completely
Truthful, you make my body forget
it has knees at all.
—Tyler Knott Gregson
10. You Are My Sunshine
You brought me sunshine
when I only saw rain.
You brought me laughter
when I only felt pain.
Romantics at heart?
Love at first sight?
Have I known you before?
God! This feels so right!
—Donna Donathan
Creative and Introspective Love Poems
Add some mystery and depth to your crush poems with creative inspiration from these poems.
11. Because I Liked You
If here, where clover whitens
The dead man's knoll, you pass,
And no tall flower to meet you
Starts in the trefoiled grass,
Halt by the headstone naming
The heart no longer stirred,
And say the lad that loved you
Was one that kept his word.
—A.E. Housman
12. Harlem Sweeties
Have you dug the spill
Of Sugar Hill?
Cast your gims
On this sepia thrill:
Brown sugar lassie,
Caramel treat,
Honey-gold baby
Sweet enough to eat.
Peach-skinned girlie,
Coffee and cream,
Chocolate darling
Out of a dream.
—Langston Hughes
13. Delight in Disorder
A winning wave, deserving note,
In the tempestuous petticoat–
A careless shoe-string, in whose tie
I see a wild civility–
Do more bewitch me than when art
Is too precise in every part.
—Robert Herrick
14. Far and Here
I am far from solid core,
far from the plane ride to paradise,
far from the sodium dream,
but I am here
and here
I am looking around.
—Allison Grayhurst
15. Untitled
I know a girl who is better than strawberry.
She is farther than the grand white Fujiyama.
She is purer than the water of the wholly Suraj Tal
From where the stream of Chandra flows down
The gorgeous heights of the Himalayas.
She is the spring of joy to me.
—Kabir Raichand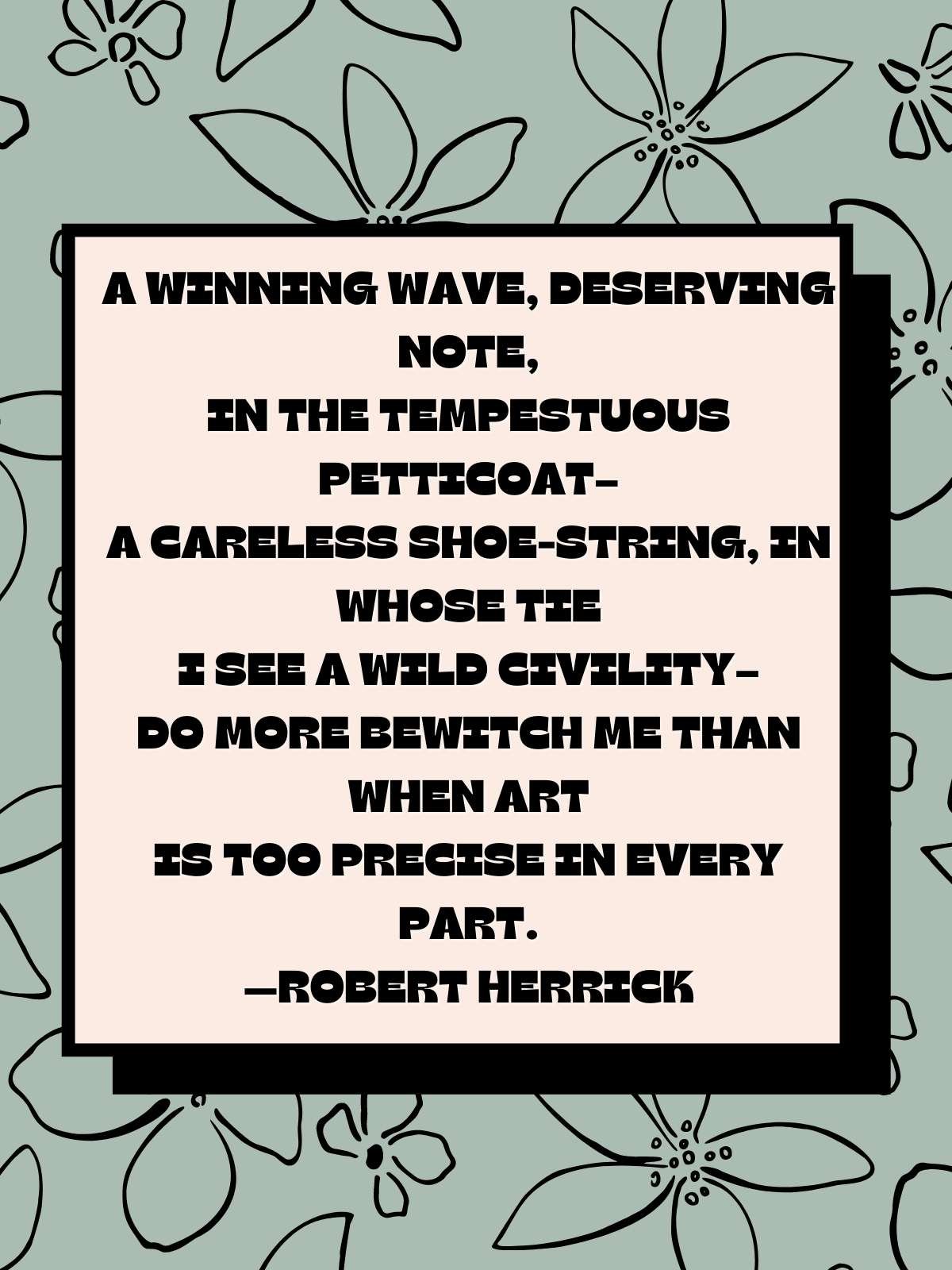 More Adorable Crush Poems
If you're planning to pen your own poem, you will never run out of ideas. Here are a few more crush-related poems, some of them about unrequited love.
16. Longing
Come to me in my dreams, and then
By day I shall be well again!
For so the night will more than pay
The hopeless longing of the day.
—Matthew Arnold
17. Untitled
I'm jealous of the morning sun
That gets to be the first to see you
Or the coffee cup
Who gets to kiss your sleepy lips awake
—Anonymous
18. Untitled
It is hard to describe the feeling of love
The feeling of your heart skipping a beat
Or of flying like that of a dove
These are the feelings I have when we meet.
—Anonymou
19. Love's Philosophy
Nothing in the world is single,
All things by a law divine
In one spirit meet and mingle –
Why not I with thine?
—Percy Bysshe Shelley
20. Flirtation
Outside the sun
has rolled up her rugs
and night strewn sal
across the sky. My heart
is humming a tune
I haven't heard in years!
—Rita Dove
21. Poem to an Unnameable Man
You have changed me already. I am a fireball
That is hurtling towards the sky to where you are
You can choose not to look up but I am a giant orange ball
That is throwing sparks upon your face
—Dorothea Lasky
More Poems You'll Love
Funny poems. A good laugh heals a lot of hurts and what better way to relieve that pain or stress than to read something funny! Brighten your day with these poetries that will amuse you and uplift you with humor that will surely bring a smile to your face.
30+ Warming Winter Poems. The versatility of this blustery season as a theme makes it perfect for so many different poetic forms. Here, we have listed some of our favorite winter poems that come in haikus, sonnets, free verse, and even acrostic forms.
35 Just Because Poems for Couples. You can write these Just Because Poems on a post-it, send one as a text message, or express it verbally to convey your feelings to your partner. These poems are a heartfelt way to reassure your partner that you are there for him or for her, no matter what happens.