Inside: 30+ Warming Winter Poems and Sayings to Welcome the Holiday Season.
The winter season brings many images to your mind. While it has its dark skies and cold winds, it also brings with it the warm and welcoming holiday season. All of the sights and sounds that come with the coldest time of year have inspired poets for ages. Winter poems explore the cold and warm, the welcoming and blustering, the festive and ferocious. Some are inspired by nature, and others by the holidays that bring us all together.
The versatility of this blustery season as a theme makes it perfect for so many different poetic forms. Here, we have listed some of our favorite winter poems that come in haikus, sonnets, free verse, and even acrostic forms.
As you bundle up and spend long, dark nights inside, take a moment to read our list of just a few winter poems that will make you feel warm and ready to welcome the holidays.
Classic Poems About Snow and Winter
Winter poems have been around almost as long as humans have been writing poetry. Perhaps it is something about being stowed away inside while the snow falls just outside your window. Regardless, there are a great number of classic poets who have tackled the theme of this contradicting season in their poetry. Here is just a small taste of some famous classic winter poems.
Winter Haikus
The haiku is the perfect poetic form to appreciate and observe nature. Combined with a wintry theme, you're bound to get some absolutely beautiful winter poems. Here is just a small collection of some wonderful haikus that will make you long for a cold, snowy evening of your own.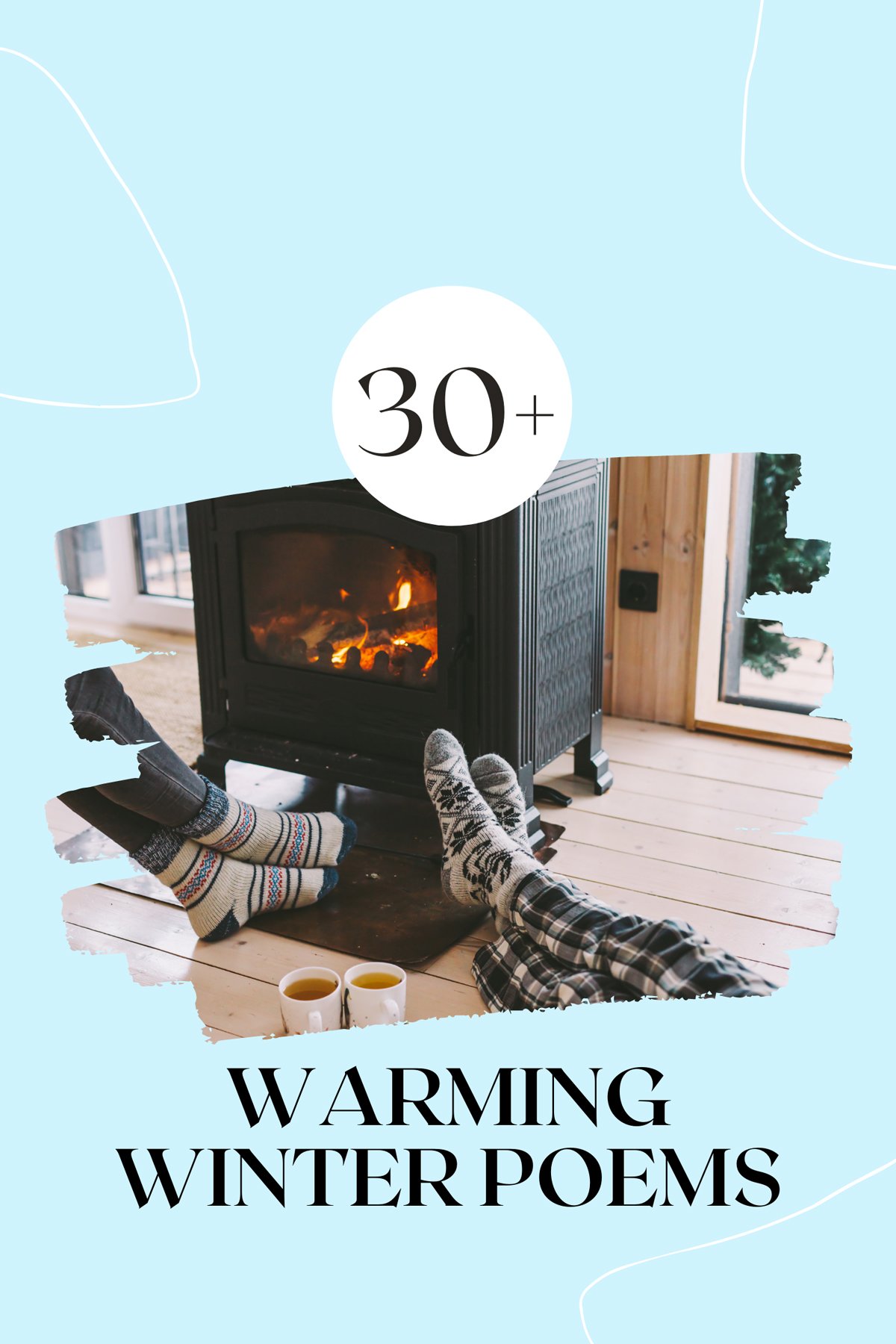 Playful and Festive Winter Poems
With the coldest time of year comes the holiday season, warm and welcoming compared to some harsher seasonal themes. Here are a few of our favorite fun and festive winter poems!
More Winter Poems to Warm Your Heart
The year's final season is cold, but it has its way of making us feel warm, comfortable, and safe. Take a look at some more beautiful winter poems that tell stories of cold, snowy days.
Quotes About Winter
"Winter is coming." —George R. R. Martin
"What good is the warmth of summer, without the cold of winter to give it sweetness." —John Steinbeck
"Melancholy were the sounds on a winter's night." —Virginia Woolf
"October extinguished itself in a rush of howling winds and driving rain and November arrived, cold as frozen iron, with hard frosts every morning and icy drafts that bit at exposed hands and faces." —J.K. Rowling
"If winter comes, can spring be far behind?" —Percy Bysshe Shelley