Inside: Sweetest youre amazing poems that will make you feel loved
Honestly, life can be hard. There are so many ups and downs, twists and turns…I genuinely feel overwhelmed sometimes. When this happens, words of encouragement are SO HELPFUL. They bring me back to reality and help me to feel a little bit more centered in this wild world.
I want to share that kind of comfort with you. So I have gathered together some of my hall of fame 'youre amazing poems' that I think you are really going to get a kick out of. Whether it be to share with a person you love, or just to give you some extra pep on a hard day, these poems are going to have your back.
These are truly poems about light and love.
The Power of Words
If you have ever been having a hard time and turned to poetry, I think you already know just how powerful words can be. They allow us to express ourselves and bring our emotions to the external world, which then helps us to release and start anew.
Something that I have been experimenting with recently is the power of words. What you think and say has a profound impact on your life. It helps you form ideas about the world around you.
I am sure that you have been around some Negative Nancys in your life. That kind of people seem to always have something to complain about. Overall, their tone is a downer and their life seems to just get worse and worse. Some pretty magical things can happen if you focus your energy on the good thing in your world.
So I challenge you: While you are reading these youre amazing quotes(even if you are here to find something sweet to say to someone else) really try and embody each poem. Believe that it is true. I bet your world will become a little brighter because of it!
Youre Amazing Poems To Uplift You
A few years ago, I wouldn't be able to read line poems like this with a straight face. But now, I actually enjoy them. While you go through these, see if there are any feelings of resistance coming up for you! If there is, just notice it and let it pass. The truth of the matter is that you are amazing, end of story.
1. You Are Amazing
There are people who brighten up your day
People you're truly thankful to encounter
the ones you feel blessed to welcome into your life
They stand out in their many splendored ways
a cheerfulness, their genuine lust for living
an undeniable verve, their zest for adventure
a lens for seeing beauty in what lies before them
an integrity in making friends with everyone they meet
There are people who brighten up your day
and their effervescence is wildly contagious
their charismatic energy totally addictive
these special people are the sun that light your life
2. You're Amazing No Matter What
You're amazing no matter what
Only you can live life abundantly, my friend
Underestimated – you once were and you lived life in a blur
'Cause you were lost and now, you're safe and sound
Remember that you're loved and will always be
Extremely willing to appreciate you always
A long time ago,
My life was nothing until you came around –
A great, wonderful friend that is amazing beyond belief
Zealous and beautiful – that's what you are to me
Incredibly smart and you know it's true
Nothing makes sense to me when I feel blue
Grace is what you're full of and glory that I truly love..I no longer feel blue with you around
Never, ever wanting to feel negativity or pessimism
Optimism is what I feel as I talk to you more and more online
My life is something more than what any human can possibly see –
And I admire you honestly and sincerely…
That's from the bottom of my lonesome heart
Telling you all this uplifts me, yet gives me a desirable outlet
Embarrassed a bit, but relieved what I've written down, which is inspired by you
Really – you're a dream come true, despite what you've been through
Willing to do anything for you…my pen pal so true
Hope is on its way for me and you – who knew?
And you know what?
The amazing thing about you is your empathetic, energetic side that got me out of an emotional rut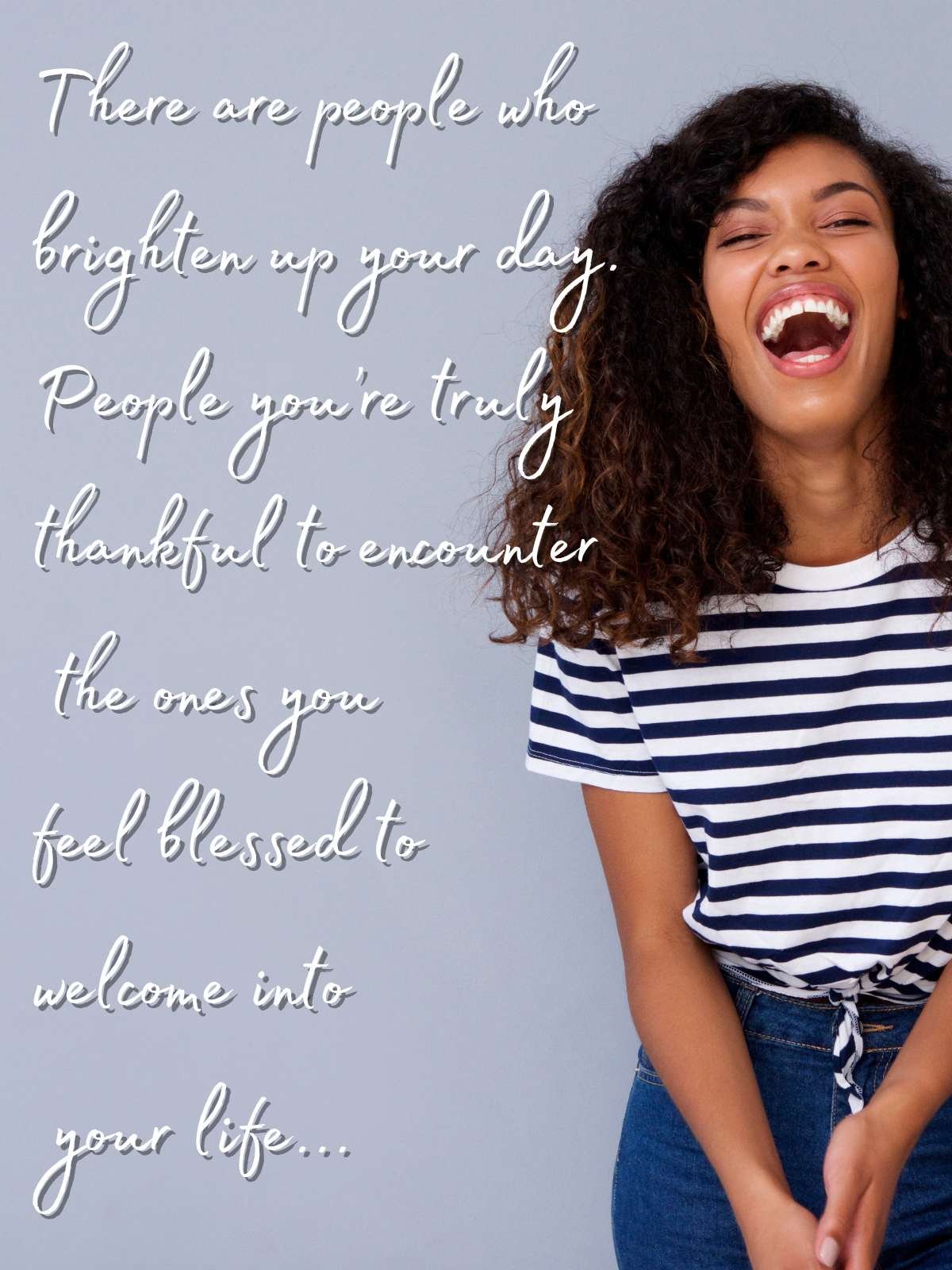 3. A Friend I Am
FRIENDSHIP IS WORTH WEIGHT IN GOLD,
IT'S AS WARM AS THE SUN'S RAYS.
YOU NEED A FRIEND, I AM HERE FOR YOU,
AS WE COMMENCE OUR PEN-PAL DAYS.
FRIENDSHIP MUST START FROM A SEED,
AND AS TIME GOES BY IT WILL GROW.
AND ONE DAY IT WILL BLOOM WITH COLOR,
AND IN OUR WRITING IT WILL SHOW.
IT MEANS THE WORLD TO ME,
TO HAVE A FRIEND WHO'S INTERESTED IN ME.
EVERYONE NEEDS A FRIEND,
A FRIENDSHIP LOVE THAT'S MEANT TO BE.
I'M A MAN WITH GREAT COMPASSION,
AND I HAVE FRIENDS FROM ALL WALKS OF LIFE.
I HAVE CHANGED TO BE THIS MAN,
AND WORKED HARD TO MAKE THINGS RIGHT.
IT'S AN HONOR, A FRIEND I AM.
AND FROM THIS DAY FORWARD YOU'LL KNOW,
THAT I AM SINCERE INDEED,
AND MANY MORE FLOWERS WILL GROW.
WE CAN SHARE OUR FAVORITE COLORS,
WE CAN SHARE CREATIVE IDEAS.
WE CAN CRACK A FEW JOKES,
AND BUZZ AROUND LIKE BUMBLEBEES.
WE CAN SHARE OUR FAVORITE MUSIC,
MAKE UP A SONG OR TWO.
AND I KNOW BY SHARING WHO I AM,
I'LL HAVE A FRIEND IN YOU.
SO DON'T STOP WRITING, MY DEAR,
IT'S NICE YOU CARE ENOUGH TO WRITE.
HAVING FRIENDS IS LIKE A RAINBOW–
IT'S SO COLORFUL AND BRIGHT
4. You're Amazing
You're an amazing woman,
I am your biggest fan.
In your eyes I get lost,
even when they get crossed.
You do more than you know,
you've even helped me to grow.
Your smile is the brightest thing,
that I have ever seen.
I think about you all of the time,
about you I write my best rhymes.
I miss you you when you're not near,
your voice and your breathing is all I need to hear.
I tingle when I kiss your lips,
my stomach still does flips.
You're amazing in so many ways,
you outshine all with such intense rays.
So when you catch me staring at you,
remember me saying that without you I would be blue.
And as long as we can get through each and every storm,
I will give you my everything to keep you safe and warm.
5. You're Simply…Amazing
Your eyes,
Your lips,
Your touch,
I want it all,
I want you.
Your stare,
Your smile,
Your hugs,
Everything.
Your kiss,
Your scent
Your voice,
Stop teasing me,
I want you,
I want it all,
Your hair,
Your skin…
*Your heart.
6. The Reason You Are Beautiful
To the girl whose beauty is present in all seasons,
I want to tell you why you are beautiful, here are the reasons:
Your beauty extends as high as the tallest mountains,
it goes on forever and never flattens.
Even when the clouds heighten,
you are here and the world brightens.
You are like a fruit that constantly ripens,
your beauty continues to grow no matter what happens.
You are unique in the way that you glisten,
it never erodes, it only thickens.
My fondness for you constantly deepens,
because every time I see you my knees begin to weaken.
The rules of nature you do not follow,
you shine so bright you create your own shadow.
When you are out of sight the world feels shallow,
but your face never leaves my mind, it repeats like an echo.
Your beauty is like a boulder that can't be moved,
it never shakes and it can't be improved.
The one sound I like to hear, it's an easy choice, !
it's the soothing sound of your voice.
It complements your looks with the perfect melody,
putting all around you in complete harmony.
You are better than a man's best fantasy,
God showed us mercy when he gave us you and eyes to see.
Your beauty increases with every breath,
it exceeds the limits that my imagination can stretch.
You have what others could only wish to match,
but your beauty they will never catch.
I swear, you would be the answer to a prayer,
if someone wished for something rare with beauty to spare.
Given the choice I would choose this girl over air,
for air cannot compare to a girl that can't be found elsewhere.
I really hope that you loved these youre amazing quotes. I enjoyed putting it together, so I can't imagine that you are leaving this article feeling worse! I am telling you, there is so much power in the written word. I am going to take this challenge a step further; see if you can get yourself to say these youre amazing poems to yourself every day for a week. See how you feel!
If you go at this with an open mind and an excited heart, anything is possible. I really do believe in you! Alright, I think that is enough sappy emotions for one night.
If you are interested in even more inspiring poems then you need to check out these inspiring poems about community!